PRESS RELEASE
Flameban Max is an exclusive range of woven Protal fabrics from Carrington, incorporating the Protal Ltd patented fibre blend 'Protal 5', which is available in 200gsm, 240gsm and 285gsm weights. In addition to these standard weight fabrics, and headlining the Flameban Max range, is a 310gsm Protal 5 based high visibility orange double woven fabric which meets EN20471 and GO/RT 3279 standards, as well as EN11611, EN11612, EN1149-5, 61482-1-1, 61482-1-2, EN13034.
Neil Davey, Carrington's Sales Director states: "The launch of this exciting new range of fabrics is the result of an extensive and lengthy research and development programme.  We are delighted to be able to offer a unique inherent FR solution as part of our product range, particularly one that incorporates market leading Protal technology".
Protal 5 is a next generation inherent flame retardant blend of technical fibres including the very latest Protex fibre technology. Protal 5 provides the highest level of flame retardant protection which is capable of meeting European and American standards. It is class leading in International electric arc performance and can be dyed to any corporate colour.
Protal Ltd's Technical Director Peter Seward commented: "We have developed the Protal 5 blend and patent protected the technology to enable our partners to produce unique multi-compliant solutions for protective wear that were once the preserve of aramid solutions… "End users of the new range of Flameban Max based garments can expect superb comfort, safety and cost effectiveness with our unique blend."
Further information: Protal Ltd is a subsidiary of the Waxman Group of Companies, based in Elland, West Yorkshire. The company operates in international markets. End users include major utilities, civil engineering, construction and petrochemical sectors.
Carrington Workwear Ltd is based in Adlington, Lancashire and is a manufacturer of technical fabrics for use in a wide variety of workwear sectors, particularly in those where Flame Retardancy performance is required.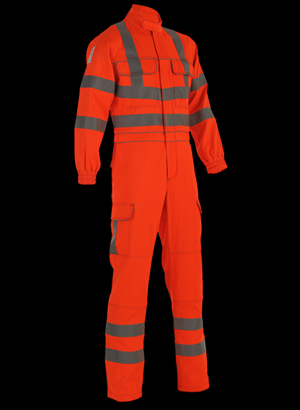 END
For further details about the unique Protal 5 blend and its uses, head to the dedicated page on our website where you will find the FR properties and technical information.
Join our Protal community!
For more information like this and regular news and event updates, 'Like' us on Facebook and join a wider network!